Regular price
Sale price
$35.00 USD
Unit price
per
Sale
Sold out
1:1 epoxy resin | 200G RESIN + 200G HARDENER (total of 400G)
Artisan favorite for arts, crafts, and do-it-yourself projects!
OVERVIEW: Clear Sky Epoxy Resin is an optically clear, non-toxic epoxy resin that produces clear laminates, coatings, and linings. It is great for arts, crafts, and other do-it-yourself projects including sealing artwork, creating products in silicone molds, or pouring on top of wood/other surfaces.
DIRECTIONS: Mix ratio of resin to hardener by equal amounts, or 1:1. Stir together for 4 full minutes before pouring, ensuring to scrape the bottom and sides of the cup. Pour evenly, and let sit for a full 24 hours. Ideal room temperature for pouring is 64-75°F (18-24°C). UV STABILITY: This product is UV stabilized to prevent premature yellowing.
SAFETY INFORMATION/WARNINGS: H315: Causes skin irritation. H317: May cause an allergic skin reaction. H319: Causes serious eye irritation. H411: Toxic to aquatic life with long-lasting effects.
ATTENTION: Safety instructions: Always wear protective gloves, mask, and safety googles. Use in well-ventilated space. Do not swallow or get on skin. If ingested, call poison control or doctor. P264: Wash hands thoroughly after use. P273: Avoid release into the environment. P280: Wear protective gloves/protective clothing. Wear eye protection/face protection. P305 +351 +338: IF IN EYES: Rinse cautiously with water for several minutes. Remove any existing contact lenses if possible. Continue rinsing. P321: Special treatment (see on this label). P332: + 313: If skin irritation occurs seek medical advice/attention. P501: Dispose of contents/container to a collection point for hazardous waste or hazardous waste in accordance with local, regional, national and/or international regulations. Conforms to ASTM D-4236. Suitable for use as food-safe coating but not as a cutting/food-preparation surface.
Share
Materials

What materials will you receive? Everything you need, from a double boiler in the candle kit, to a bucket in the tie-dye kit! At Paper Clouds, our mission is to take the prep work out so you can go ahead and get to creating.
How it works

Step 1: A colorful, cloud-themed box will arrive at your doorstep.

Step 2: You'll open it to find an assortment of goodies - everything you need to make your DIY project.

Step 3: When is your YOU time? Wednesday evenings? Saturday mornings? Sundays? Whenever works for you, plan out a free day where you have a few hours to let your creative juices flow.

Step 4: Turn on your favorite playlist or podcast, grab a glass of wine or a cup of tea – do whatever you do that brings you that magical creative flow.

Step 5: Follow our step-by-step instruction brochure, and pull up our tutorial video. Settle in. Have fun. Create!

Go ahead, lose your head in the clouds.
Shipping

Kits will ship within a few days unless otherwise indicated via the banner at the top of our page (we are a small business, and may need to take a trip from time to time!)
Return policy

If you receive a kit and are unsatisfied BEFORE you begin, please send us an email at papercloudscreativeco@gmail.com, and we will do our best to make it right. We hope you understand that we cannot accept returns after projects are complete, but again, reach out to us so that we can hear your feedback.
View full details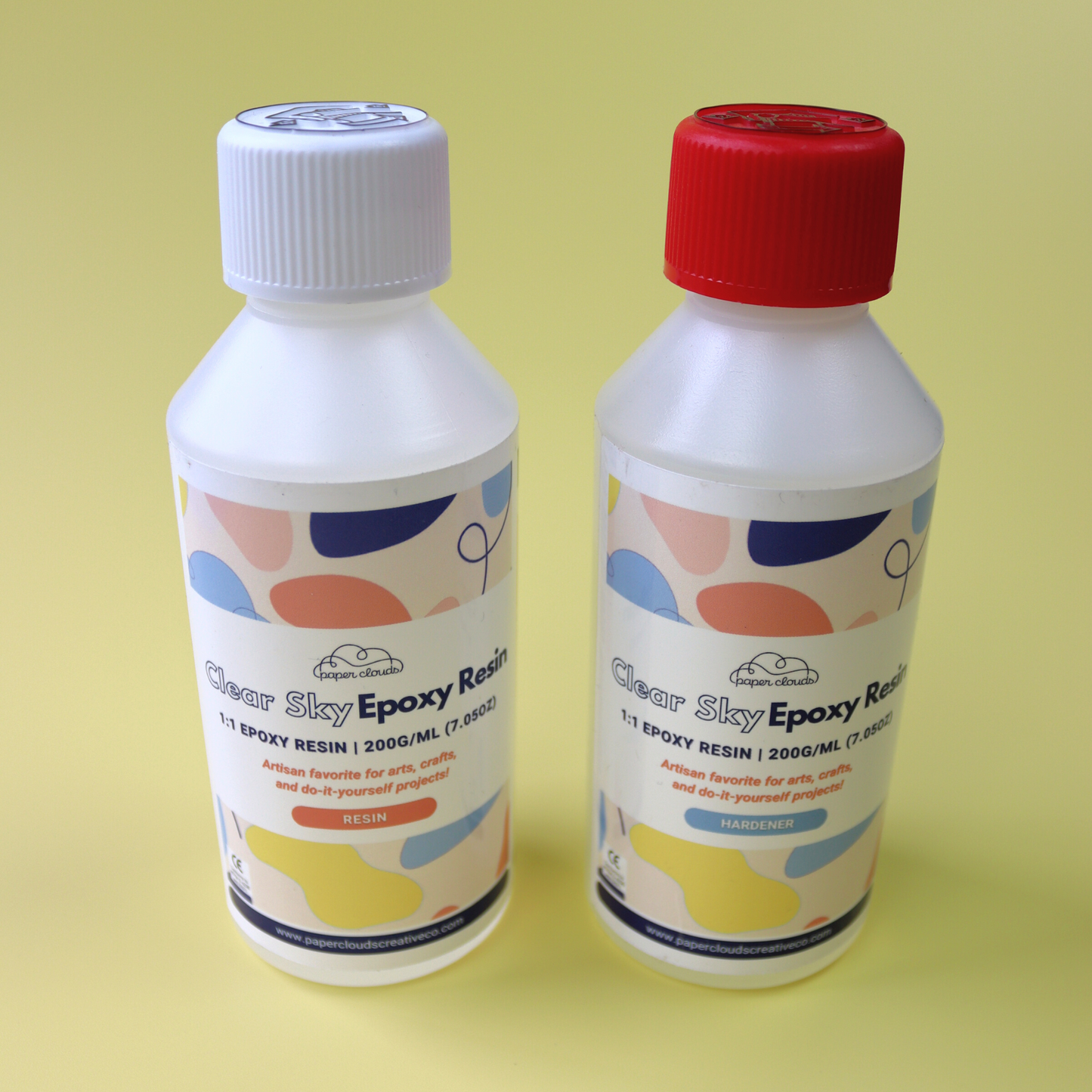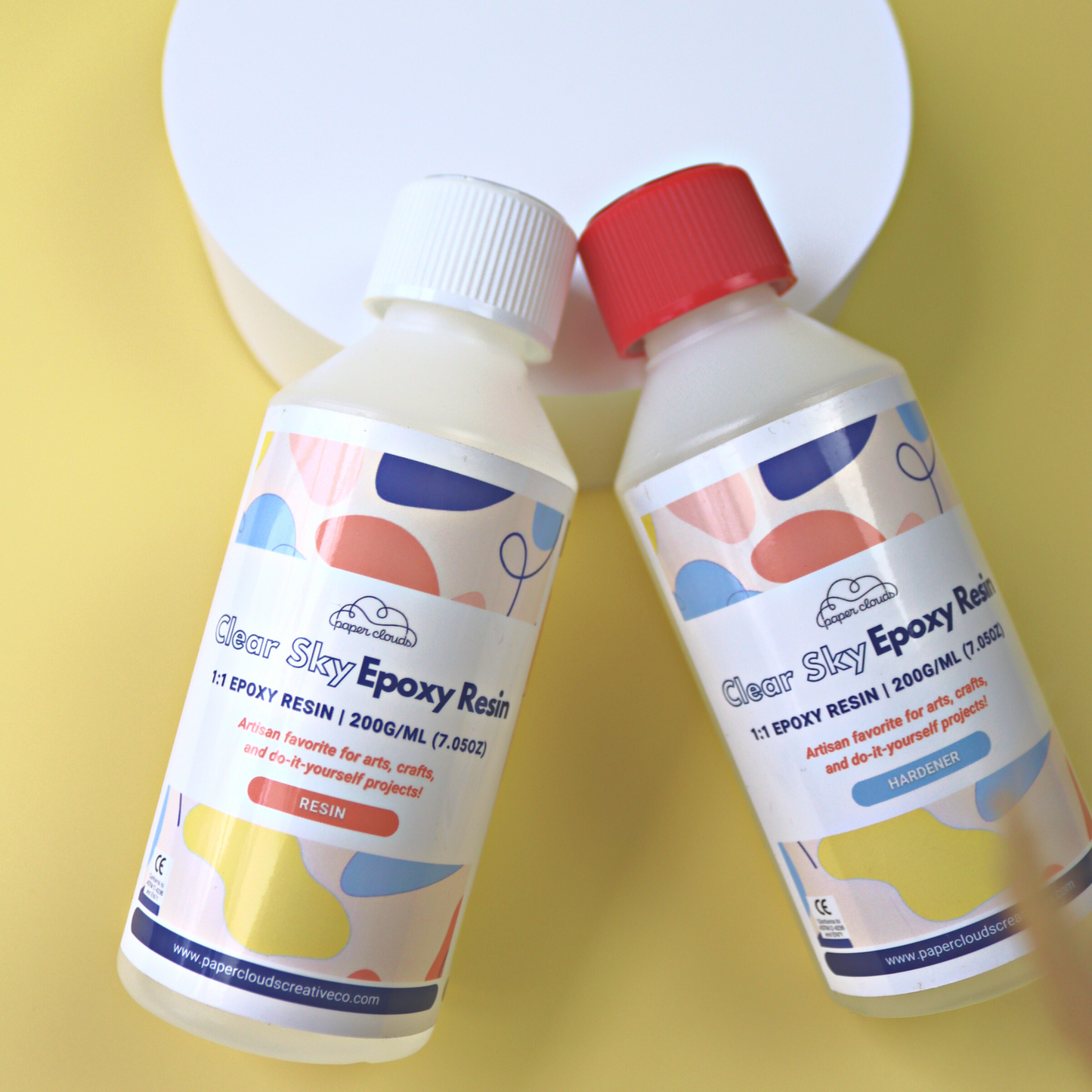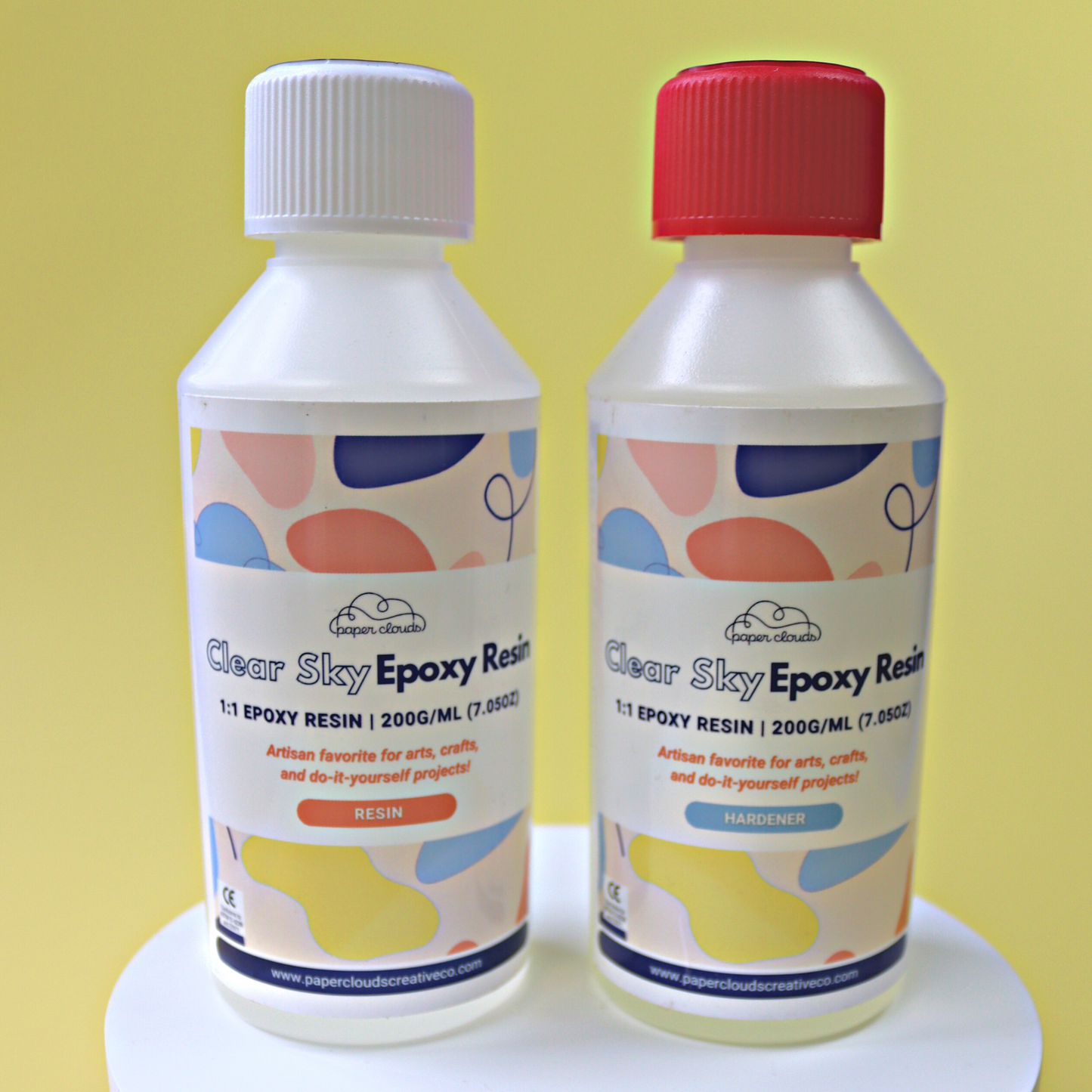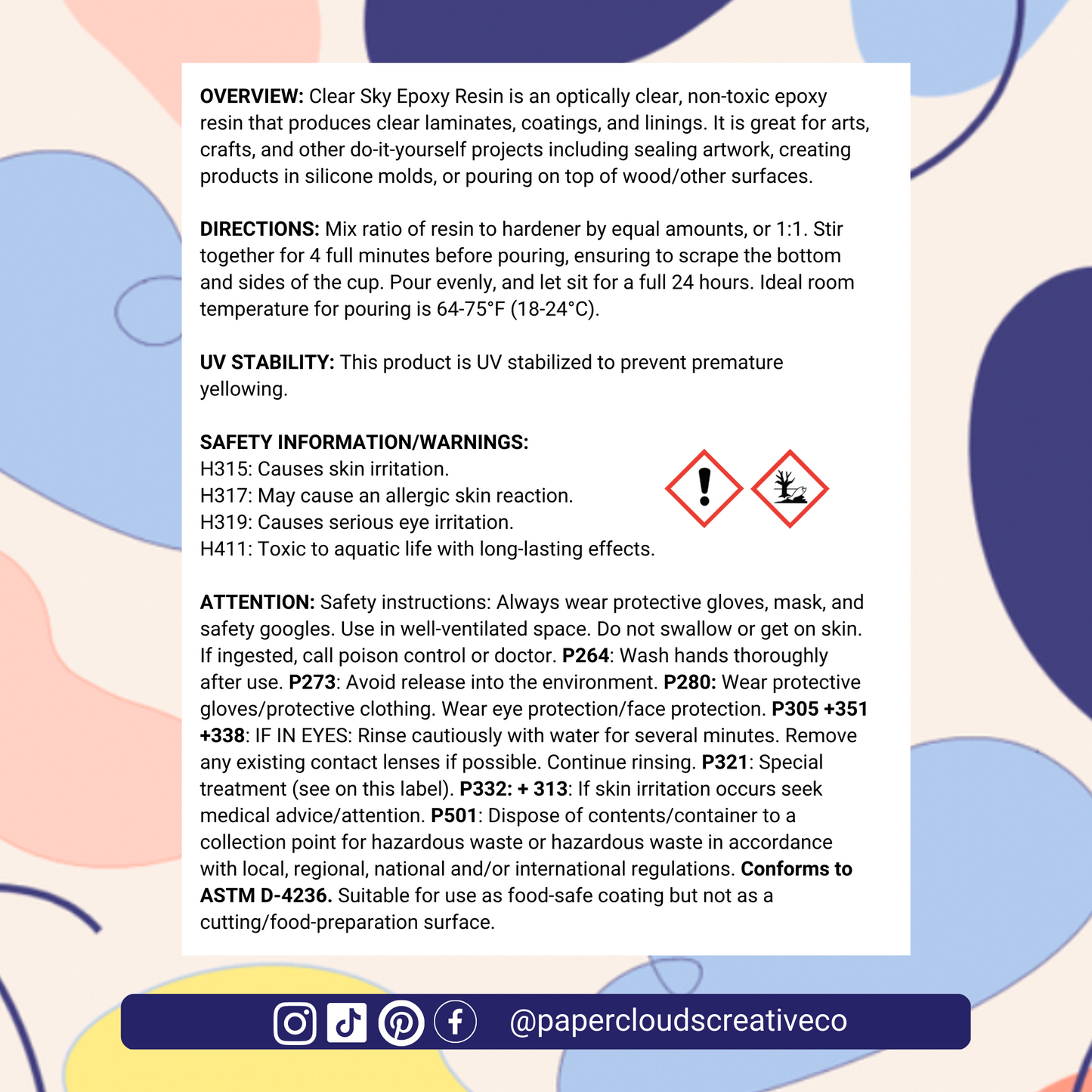 Did you know?
Tapping into your creativity reduces cortisole (which creates stress) and increases dopamine (which creates happiness)? Thus, creativity is a form of self-care. Go ahead, treat yo' self.